Peruvian gastronomy is known throughout the world for its variety and flavor. Dishes like Ceviche, Lomo Saltado, and Causa shine with their light, but no lunch or dinner is complete without the sweet touch of dessert.
Peruvian desserts carry with them a great history dating back to pre-Hispanic times. It is common to see families get together on weekends to enjoy a sweet treat, many of them prepared with recipes inherited by generations and that continue to be sold as before: in the famous street carts.
As October is the Creole month par excellence, we pay tribute to our culinary tradition by sharing with you the Peruvian desserts that we like the most.
1. Arroz con Leche
Along with the Mazamorra Morada, it is one of the most popular desserts. There is no Peruvian house where it is not prepared, each with its personal touch. For this kind of pudding, the main ingredients are rice and milk, plus others such as sugar or condensed milk, orange, cinnamon, cloves, and raisins.
His brother is called Arroz Zambito, to which chancaca (similar to panela) is added to give it a darker color.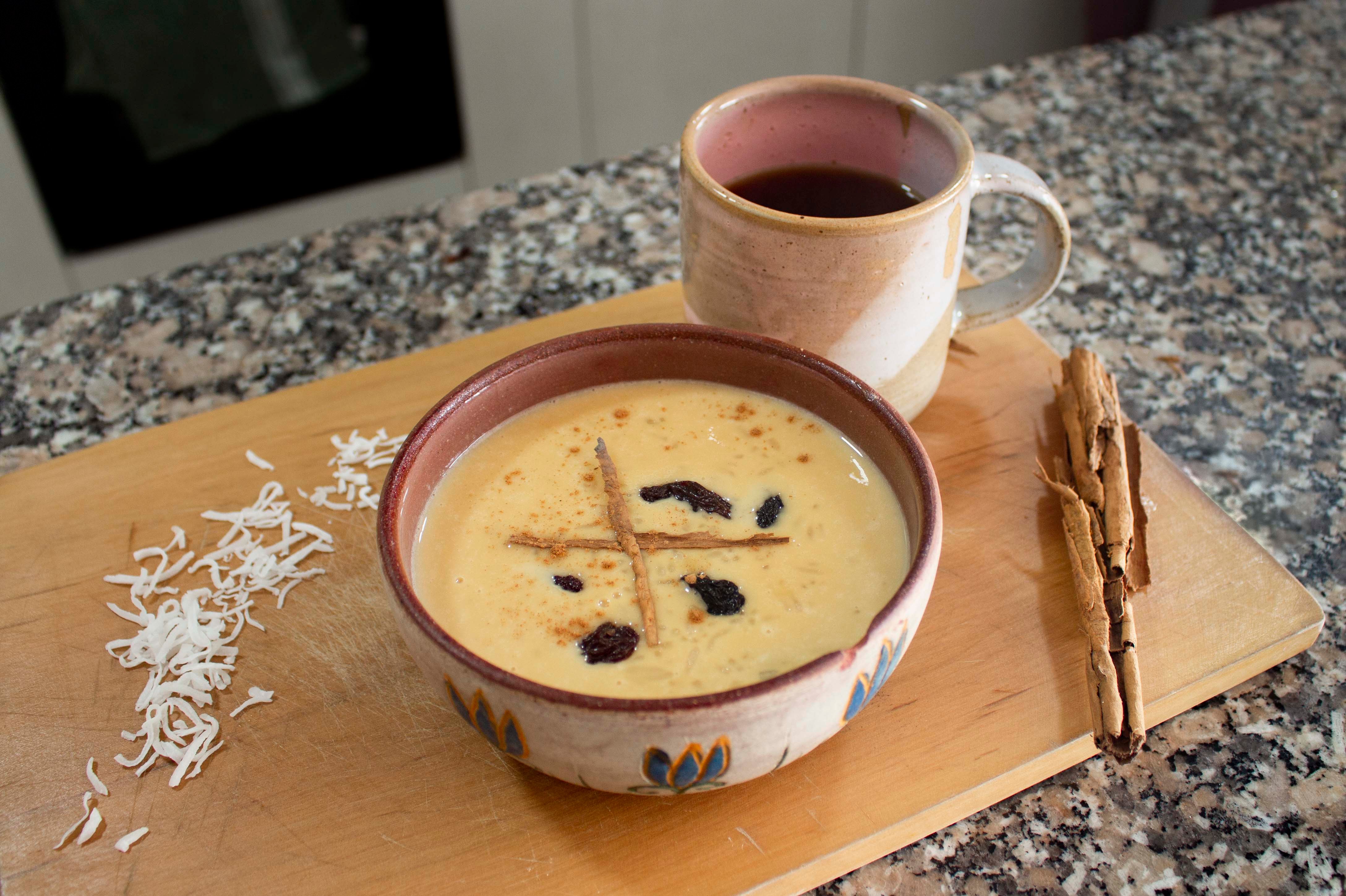 2. Mazamorra Morada
A dessert that screams 'Peru' from the first bite. It is a must at gastronomic fairs, restaurants, and family events. Prepared with purple corn, the sweet flavor of this porridge is obtained from the mixture of fruits and a touch of cinnamon.
The 'Combinado' is the union of Arroz con Leche and Mazamorra Morada in a single dish. It is also known as 'Clasico' referring to the color of the jerseys of the two biggest teams in Peruvian soccer: Universitario (cream color) and Alianza Lima (blue color).
3. Picarones
They are a sample of the multiculturalism that we have in Peru, as it incorporates ingredients used by the pre-Hispanic population such as squash. Other products brought by the Spaniards such as wheat flour and anise were added to that base dough.
The dough is fried in the shape of rings and served hot, bathed with chancaca honey.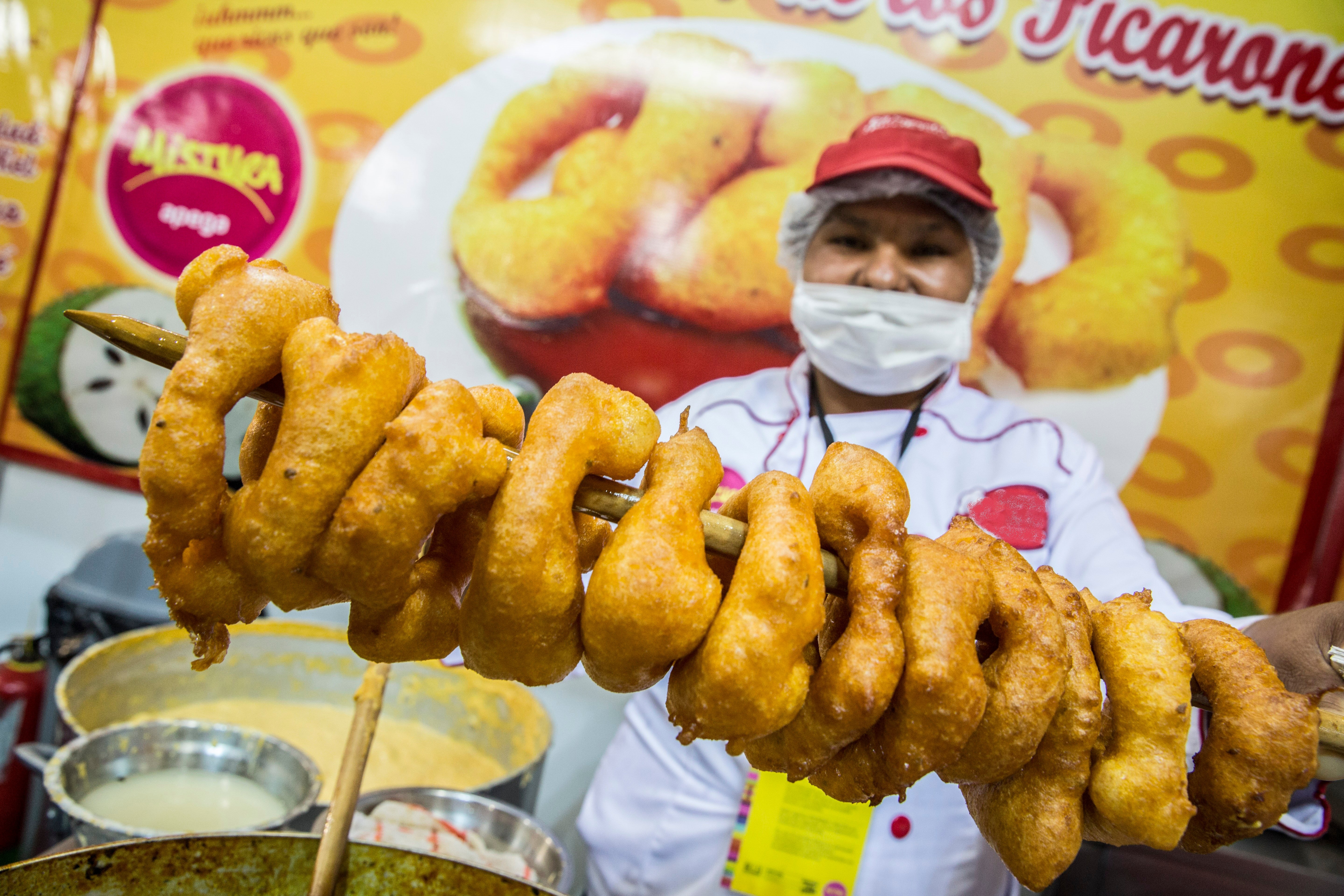 4. Turron de Doña Pepa
Tradition says that this dessert was prepared by an Afro-Peruvian slave during the colony, Doña Josefa, as a thank you to the Lord of Miracles for curing her of a strange disease. Since then, it has been consumed every October.
The mixture of a delicious dough with hints of anise and sesame, sweet fruit honey that separates each layer, and colorful candies as decoration, is already a classic that conquers everyone all over the world.
5. Suspiro a la Limeña
Elegant in appearance and served in small glasses, it contains an impressive flavor. The dessert has a base of dulce de leche, covered with fluffy meringue. Just looking at it makes your mouth water.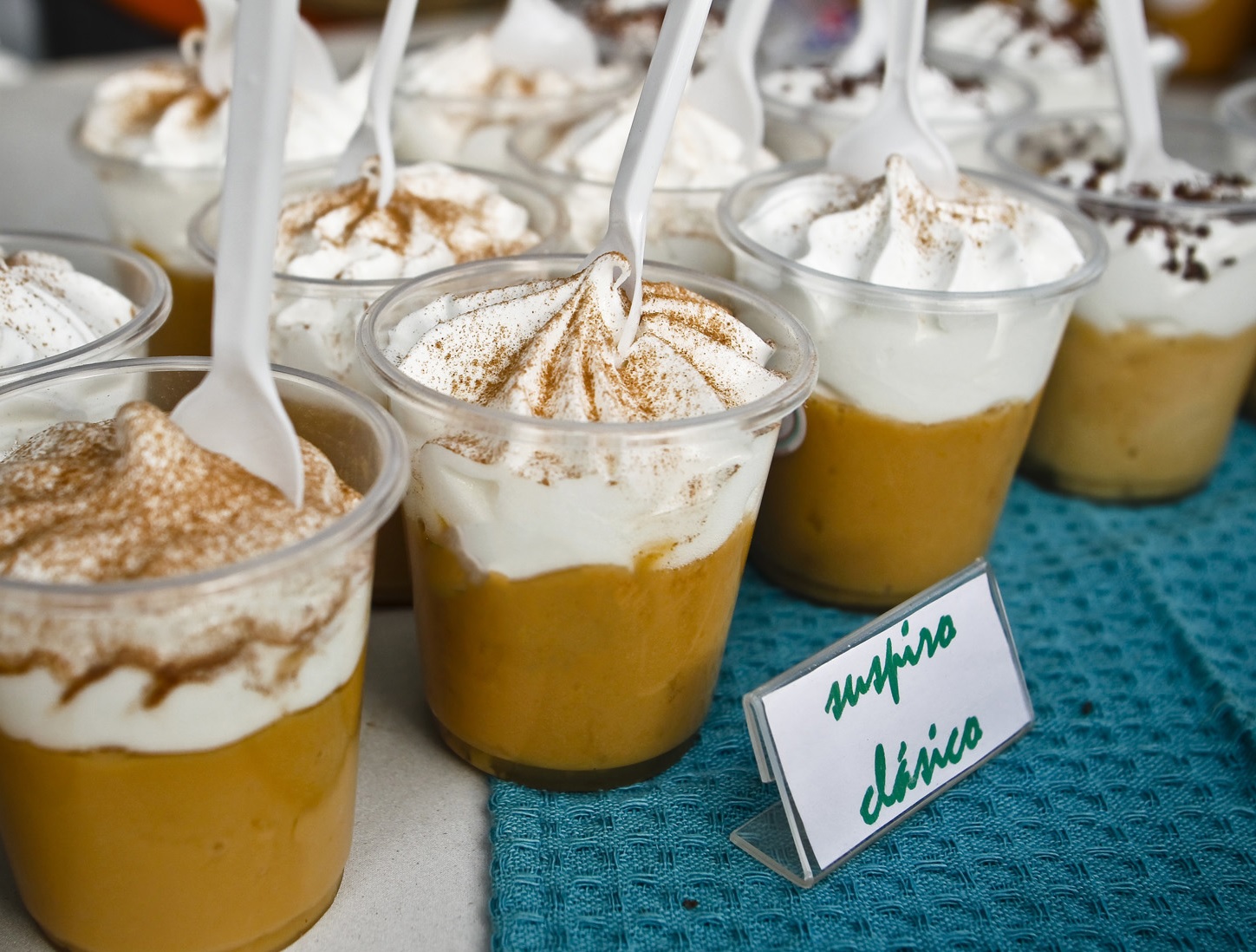 6. Sanguito
Finding Sanguito today can be very difficult. Therefore, when you come across one on the street, it is impossible not to try it. Its history dates back to pre-Hispanic times when it was prepared with corn flour for religious celebrations. The arrival of the Spanish added sugar, raisins, cinnamon, and anise to the recipe.
Formerly it was sold by the town criers who carried a huge tray with Sanguito on their heads. Today, it is a recipe that resists disappearing.
7. Queso Helado
Arequipa is known for its exquisite local cuisine and its star dessert is Queso Helado (translated as Frozen Cheese). Although its name says it, it is not made with cheese; but rather refers to its appearance and color.
Queso Helado is prepared in an artisan way, with a steel container turning over a wooden one filled with ice and salt, beating the ingredients inside until they set. The dessert has fresh milk, condensed milk, cinnamon, and other spices that give it a unique flavor.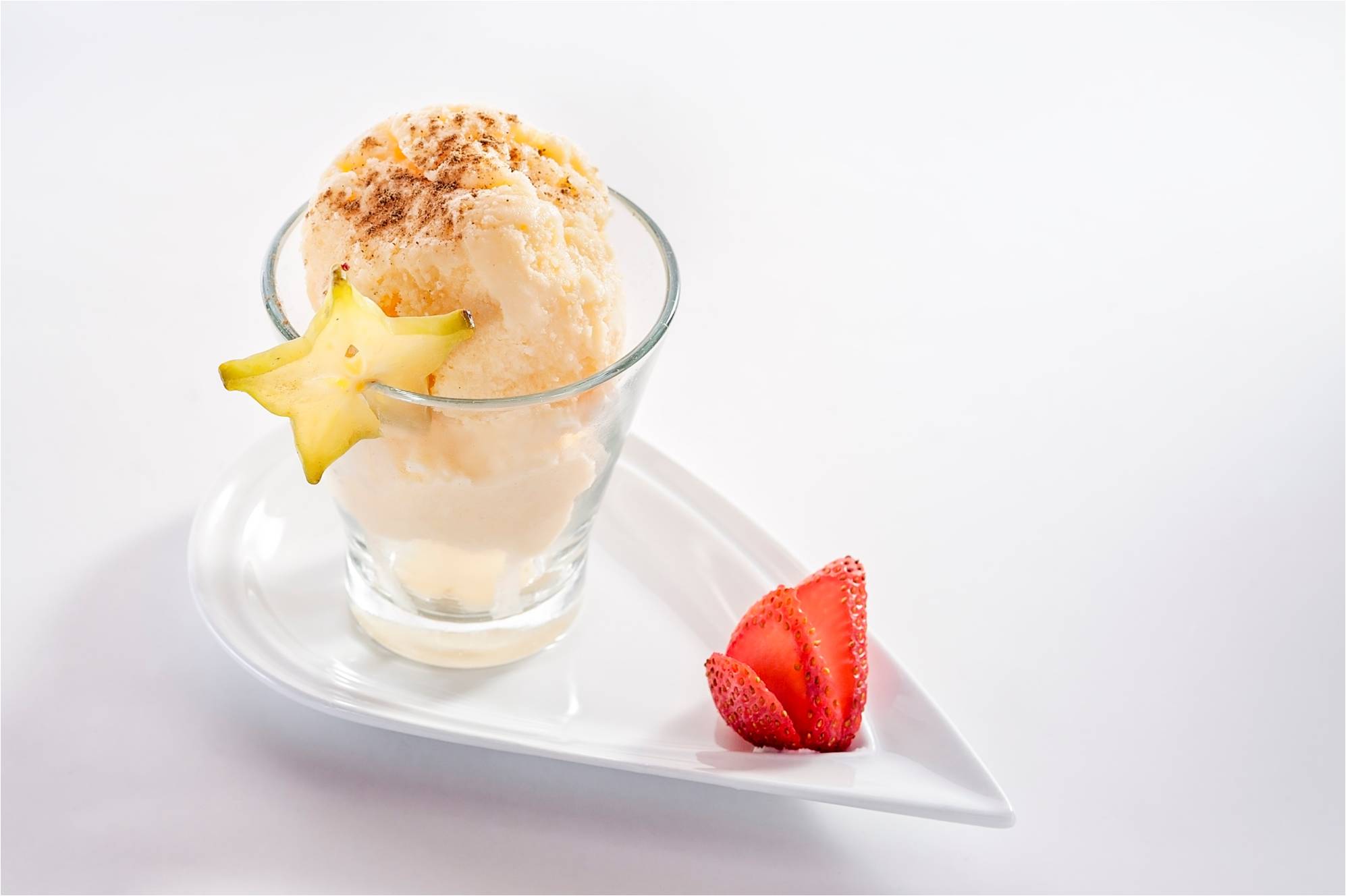 8. King Kong
In Peru, King Kong is not a monkey.
This dessert was born inspired by the famous Alfajores - a Spanish and Muslim heritage - and prepared in the northern region of Lambayeque. It's made with biscuit layers filled with Manjar Blanco, fruit jam, and peanut cream.
As you can imagine, it earned its name for its sheer size.
You can easily fall in love with Peruvian food, not only because of how good it tastes but because of what it represents for us as a country. And we want to share with you that pride with a very simple recipe for a delicious Peruvian dessert: Arroz con Leche.
You can see the video to prepare it at home, and you can also download here the complete recipe.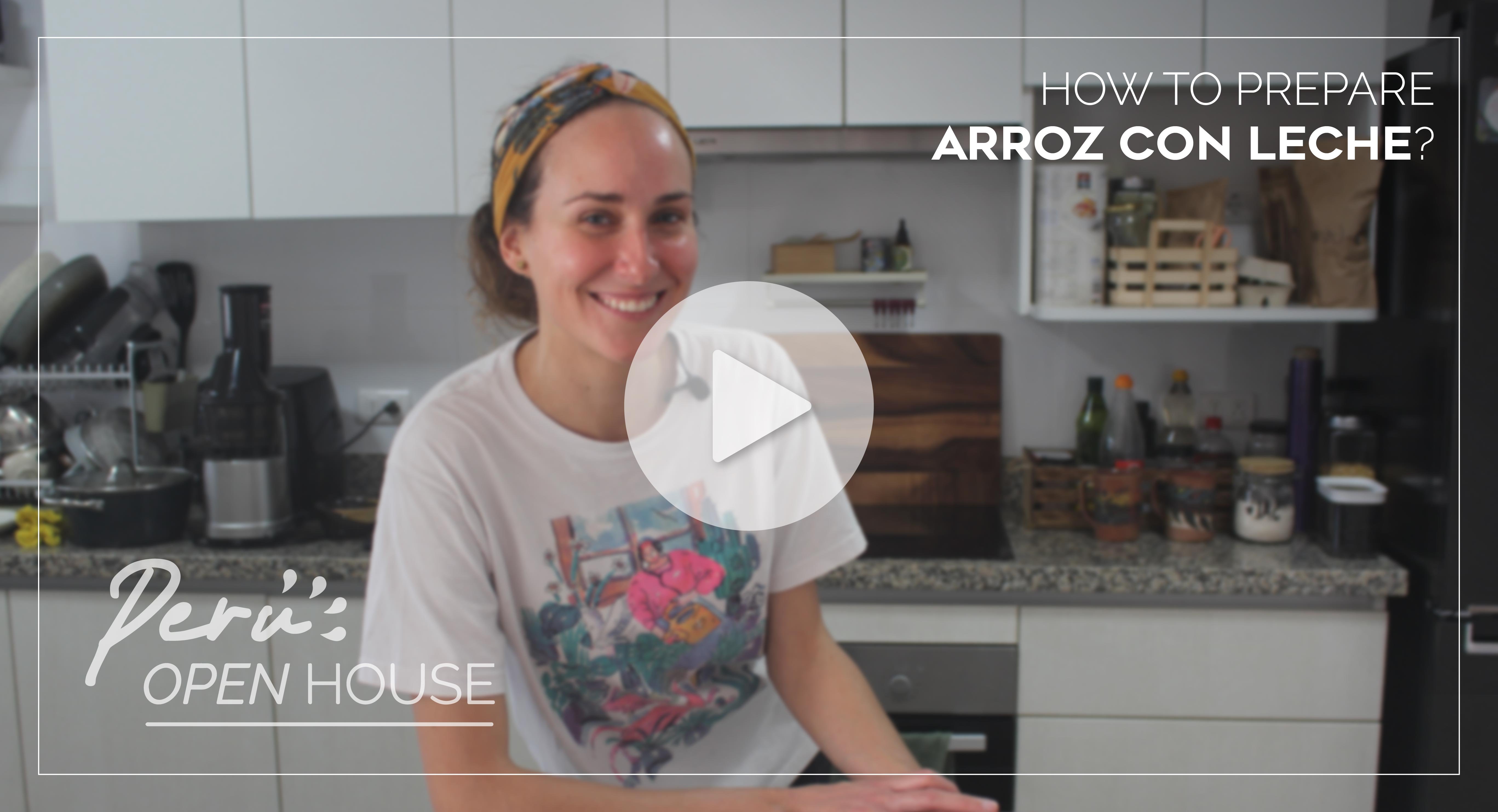 Enjoy it!