As Peruvians, we are proud of everything we have: our history that captivates, our ancestral culture that lives from generation to generation, our natural wealth from which we learn every day, our gastronomy that shines with its own light, and much more. As members of the LimaTours family, we add the pride of having the opportunity to share with everyone the passion for Peru and that our passengers carry us in their hearts after an incredible adventure.
Looking for new ways to communicate this commitment that we have with the country, we decided to go one step further. And after a process of application and selection by state authorities, LimaTours is now a Peru Brand company. This symbol makes us feel even more proud and motivates us to keep contributing to the consolidation of our country's image in the world.
What is Peru Brand?
The Peru Brand is a tool created in 2011 by PromPeru and the Ministry of Foreign Trade and Tourism to build a strong national image worldwide. The products, companies, and other entities joining this initiative commit to promoting the country's growth and development.
The symbol that represents the Peru Brand, and that you will see in many of our itineraries and publications, has a special connection with our land:
Red colour represents our flag and the energy of all Peruvians, the courage of the heroes who fought for the country and the intensity that defines our culture.
The "P" in the shape of a spiral is inspired by one of our most impressive treasures: the Nasca lines. It also evokes a fingerprint, a concept related to a unique identity where everyone will find something they enjoy.
What does the Peru Brand represent for LimaTours?
As part of the tourism industry, being a Peru Brand motivates us to continue transmitting the added value that our country has in the world. How? By creating programs that promote the cultural, historical and natural wonders that we have and sharing the pride and passion that we feel as Peruvians.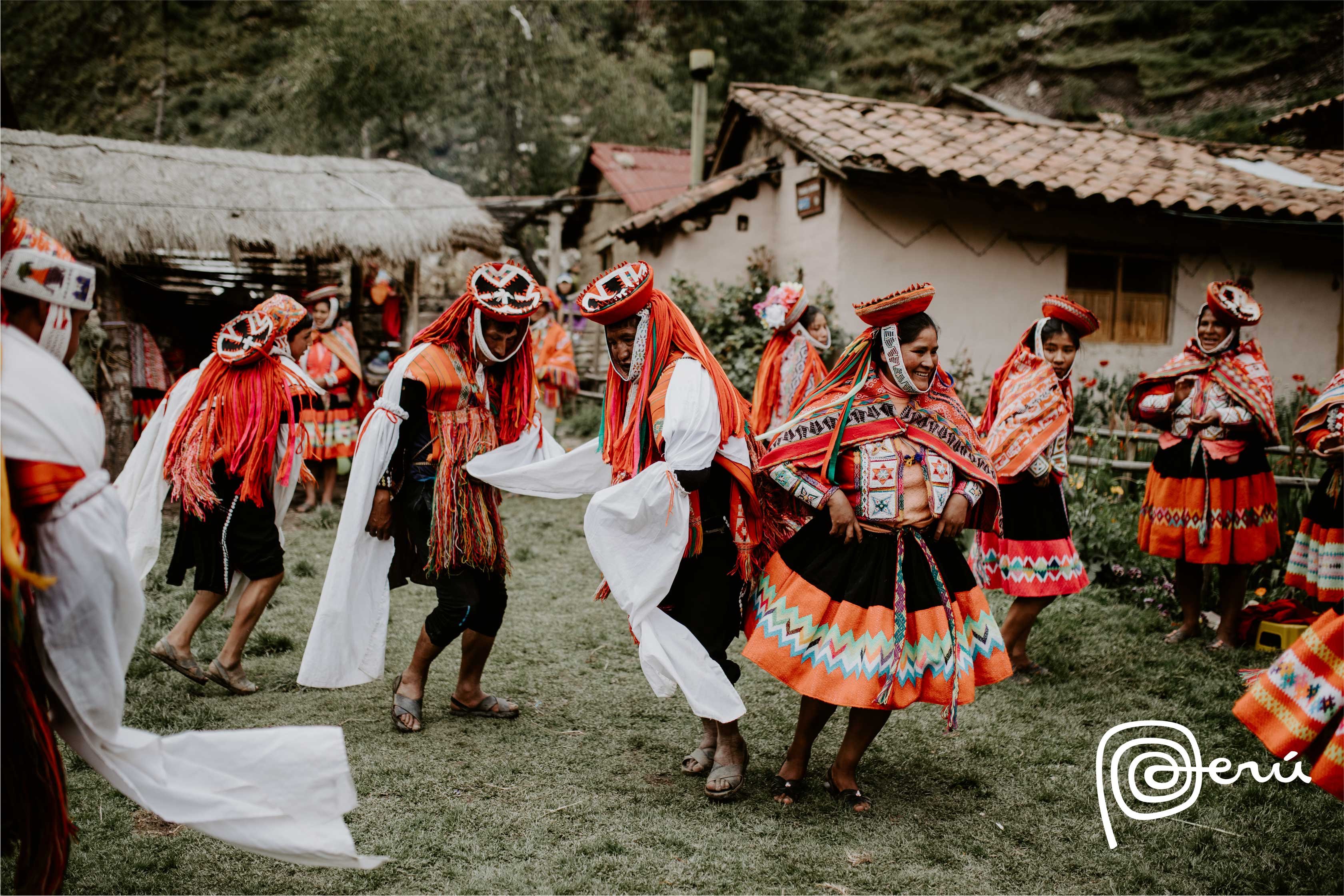 This commitment to the country is part of our DNA. Since our creation 65 years ago, at LimaTours, we care about promoting the best of Peru and giving back to the country and its communities for everything they contribute to the tourism industry.
Following this path, we are concerned about impacting positively by working hand in hand with the Cusco communities of Huilloc and Ollantaytambo on sustainable development projects and training. We do the same with the environment, striving to protect it in our NEPCON / Rainforest Alliance certified operations and reducing our impact by being a carbon-neutral company.
Using the Peru Brand symbol is very special for us, making us feel more motivated than ever to work for our country and its reactivation.