If you are looking for a different experience in Peru, venture yourself to feel it in a unique way: working and learning.

In the province of Ollantaytambo in Cusco is the community of Huilloc, owners of an Inca legacy that has passed from generation to generation and remains alive in their customs. Today we can all enjoy this heritage, participating in the volunteer activities they offer and discovering more of life in the middle of the Andes.
1. Allin Pachacuy
Learn about the ancient knitting techniques in Huilloc. With the help of an interpreter, you may watch how women use special tools to create beautiful garments with typical designs, and you may also participate in this work under their supervision.
2. Chaskiq
Become a chasqui or postman of the real Inca Empire participating in this activity. Receive the quipu or sacred message and start your walking journey from Huilloc to the archaeological site of Aya Urqu. The pututu will be blown to announce your arrival together with the tapunay, the authority that will accompany you in this route, and the amauta or interpreter will receive you.
3. Kusiruna
Learn about the daily routine of the inhabitants in Huilloc. Dressed up with their typical garments such as ponchos and blankets, men set off to work in the land using traditional tools and women stay at home to cook the products that they bring back from their harvest. After being part of this living experience, enjoy a celebration where local food is served, followed by local music and dance.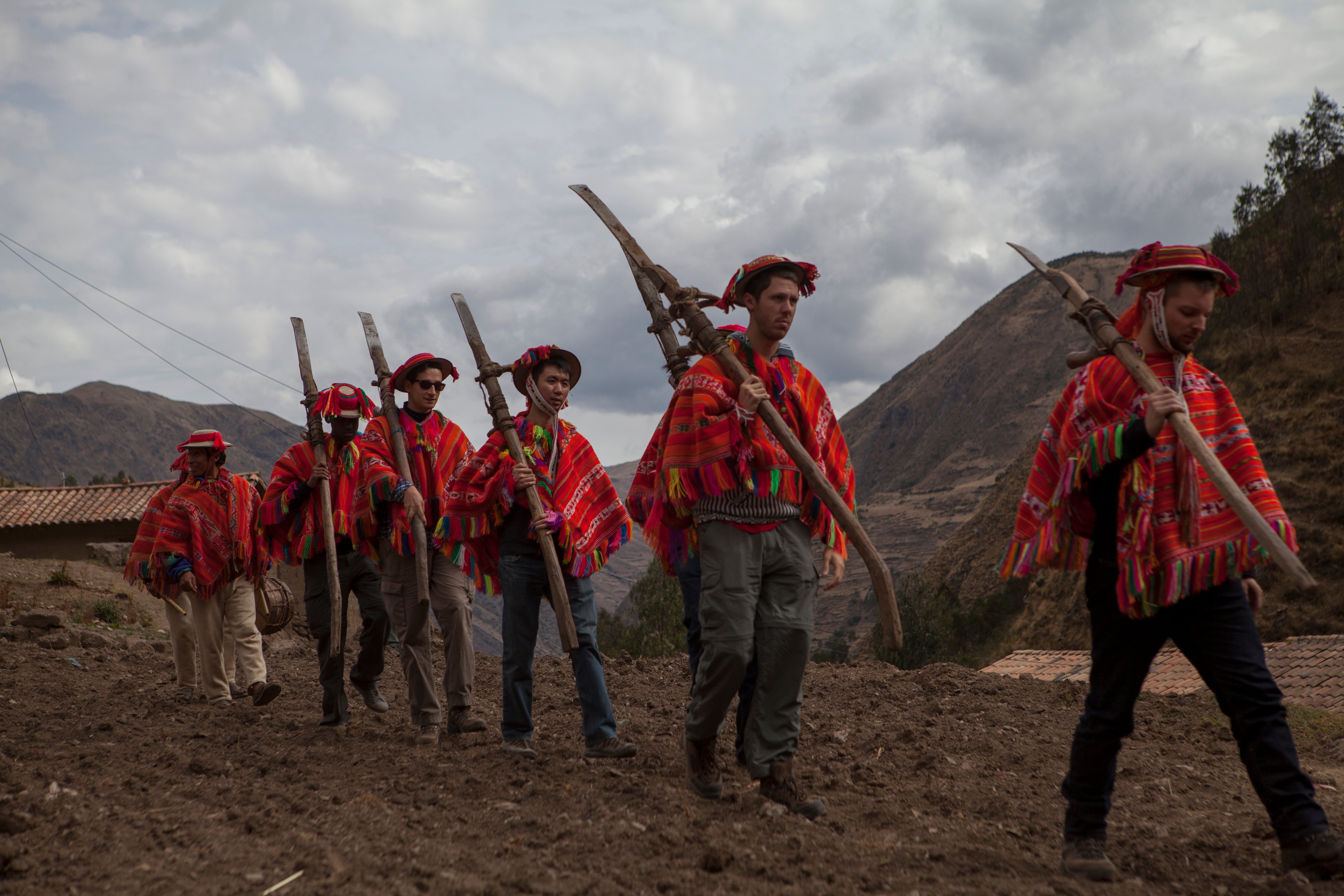 4. Yachaywasi
Share an intercultural experience with children and their parents at the local school. Have a chat over the difference of upbringings and their view towards nature and reciprocity within their community. Mingle with the children and learn about their clothing garments and their local food.
5. Yanapanakuy
Since ancient Inca times, the collective work or ´Minka´ was an essential pillar of the way of life. It is the foundation of all the labour work of the members of the families, like painting the schools, planting trees, fixing furniture or others and generally support the community centre. Activities end with a farewell with music and dance to thank you for your help.
6. Willaq
Participate in a mystical experience of the Andean world where the Mother Earth and other deities such as Apus, are thanked in a ritual ceremony. You will learn about the close connection between nature and the spiritual ambit of the community, using coca leaves as offerings in the stone altars at the bottom of the mountains. Feel that close and special relationship with the ´Pachamama.´