After many months of dreaming, the time has finally come. Peru gradually opens its doors to travellers, following all measures to guarantee an unforgettable experience while we reconnect with the world.

Our priority will always be the clients and passengers who choose us to discover Peru together. Thinking about them, we have worked on our protocols that include measures to adapt to the new reality of post-pandemic tourism, besides to adjust details that were already part of our operations so that they are in accordance with current regulations.

The hard work done by our team allowed us to be a recognized agency with the Safe Travels seal issued by the World Travel & Tourism Council, proving that we comply with its high international standards.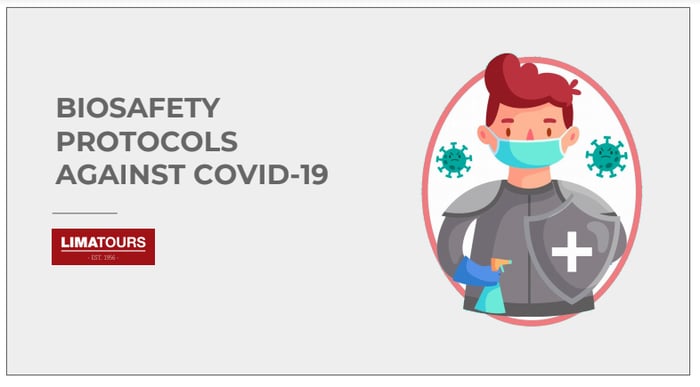 PROTOCOLS DURING VISITS
Much of the tourist attractions in Peru are already open to the public, such as archaeological sites and museums. Some of them have specific protocols but, in most of all, these general guidelines are followed, and you should always keep them in mind when travelling through our country:
The use of mask is mandarory.
Hand disinfection, either with soap and water or alcohol gel, must be constant.
You should keep social distance with the visitors.
Government has increased the number of visitors to touristic places and allowed the entrance to children under 12 years - a response to the decrease in the number of infections. Additionally, destinations like Machu Picchu have more specific protocols that you can review here: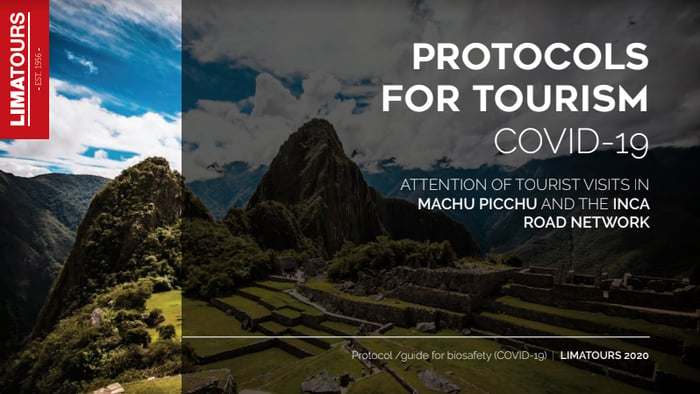 ADVENTURE IN PERU
The best ally of social distancing in tourism is outdoor activities. In the future, programmes and itineraries with treks or adventure experiences will be promoted, and Peru is one of the countries with more options to take advantage of.

However, despite being developed in a safer environment, it is also necessary to follow protocols during these operations. At LimaTours, we have prepared one that will allow all our passengers to reconnect with nature and the history of our country, enjoying safely:
---
Our way of travelling has changed, but the desire to discover the world and enjoy unforgettable experiences remains the same. At LimaTours, we don't stop working to offer memorable and, above all, safe trips.