Soft to the touch and good quality. Those are some of the characteristics that we look for in clothing. And in Peru, we have a fibre that has both qualities: cotton.
For thousands of years, the ancient Peruvians used native cotton to make their garments. But this fibre was a luxury reserved only for the members of the upper classes. At that time, it was planted in the north of Peru because of its excellent climate.
Because of time and the development of technology, new types of cotton appear. Those adapted to our ecological floors and were planted along the coast and part of the jungle. Pima cotton is introduced to Peru in this process, and its response to climate and soil conditions made it possible for it to acquire the characteristics it has today and make it one of the finest in the world.
Do you want to know more? Read our infographic below and find out why our cotton also fills us with pride.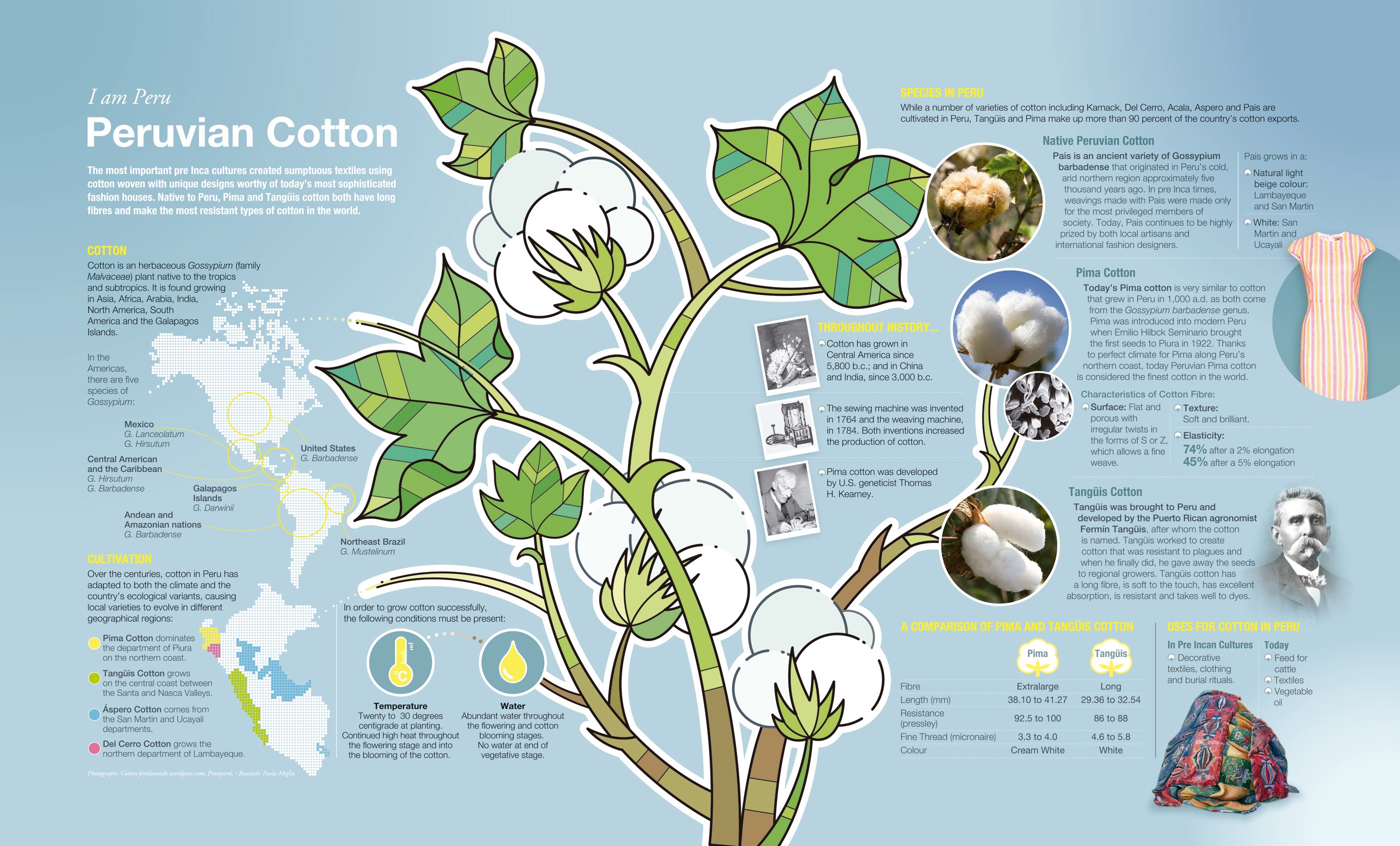 Photo by @dietitian.mama on Unsplash