The Larco Museum has positioned itself as a mandatory stop in Lima. Among its pre-Columbian collections made up of thousands of pieces, you can find gold and silver works, textiles and ceramics that amaze visitors from all over the world. Located inside an 18th-century vice-royal hacienda house, its exhibition rooms, combined with its impressive gardens, create the ideal space to explore more than 5,000 years of Peruvian history, wrapped in an aura of mysticism.
Samantha Encalada is in charge of the institutional relations area of ​​the Larco Museum. After studying archaeology in Jerusalem, she returned to Peru and found an opportunity in this mecca of world archaeology considered among the best in the world by TripAdvisor. In the museum, she has not only had the chance to investigate but to share with everyone the historical wealth of our country.
We spoke with Samantha about what makes Peru and the Larco Museum such special places.
Why are you passionate about Peru?
If I had to summarize it, it would be variety. Peru is a cultural destination, which does not mean that it only encompasses history. There are traditions, dances, dishes, celebrations; no matter where you are in your life, whether you are Peruvian or foreigner, there will always be something else to explore. This variety is passionate: you don't get bored - you'll always find something. In tourism, it is quite recurrent that new routes are opened to the public. All these opportunities make people return to Peru more than once.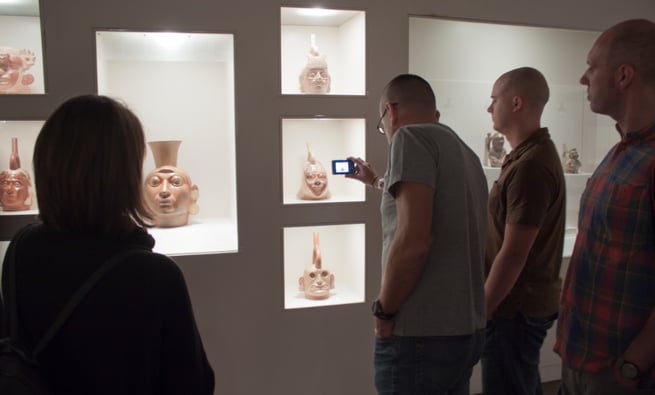 Why do you think that a tourist should travel to Peru before to another destination?
Speaking from a historical point of view, Peru is very important. Of all the cradles of civilizations globally - Egypt, China, Mesopotamia, India and Mesoamerica - Peru is the only one in the southern hemisphere and is virtually disconnected from others. It means that we had our own style; we created our way of seeing the world. When we talk about Peru's history as a cradle, we don't say "this happened 5,000 years ago" and see it from the outside; there are roots of that past that remain until now. This connecting thread is not common, and it is what makes Peru such a special place. We are proud because its history is not only that, history, but it is transmitted to this day.

How are you preparing to receive visitors to the museum? Do you have virtual tours?
The pandemic was a shock, but this leads to opportunities as well. The opportunity for us was to dedicate time to the content that we already had scheduled to create and took advantage of the facilities' temporary closure to do many more. We have worked on several video series about ancient Peru, pre-Columbian cultures, and Aia Paec's travels. It is extraordinary content.

What makes the Larco Museum an attraction that you should not miss?
Our visitors refer to the museum as a must-see in Lima. Beyond the spectacular pieces, the museum invites you to take time to really understand the information you are receiving and reflect. The way its narrative has been structured invites you to think about Peru's history as if it were a story - not a place where you are filled with information that you probably do not remember. Museums must be inspiring; they might touch your soul and are not supposed to be a visit by obligation. We seek to offer something that changes your perspective on the world.

Many foreign tourists are already prepared to see the broad spectrum of cultures in Peru, and there is a common thread that is the human trait. We have the privilege of sharing that great story that is Peru. Seeing the faces and emotions of visitors approaching a new experience for the first time is very rewarding.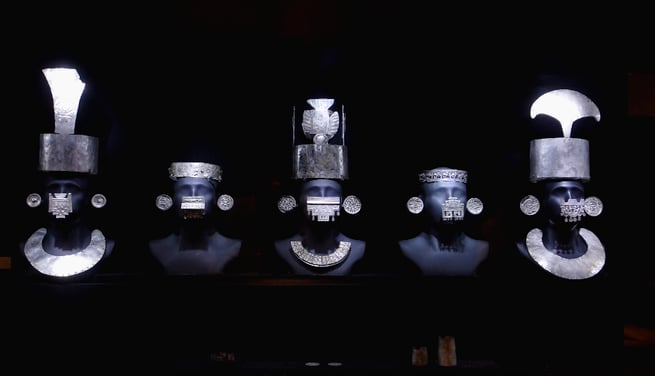 What makes you proud of your work?

What excites me about working here is the team's passion, from the educators to the front desk staff, the museum curator, the director. We work from the heart, and the results are seen in the visitors' desire to return to continue exploring Peru. People have a serious perception of museums in general, and the fact that this museum is considered the main attraction of Lima and one of the biggest in the country - after Cusco and Machu Picchu -, is to reach the peak of public interest. This effect that we generate through our work is a reflection of our passion for Peru.
--------------
The Larco Museum is a space for immersion in the history and mythology of Peru. After almost a hundred years of foundation, it has become part of the country's history in its own right. Although the museum is temporarily closed, they have made virtual resources available so that anyone can come to their exhibitions. Its reopening will also mean the discovery of local history for new visitors for years to come.