There are few occasions when a whole city explodes with joy to be part of a tradition that was born during the 1930s and that grew to become one of the most important festivals in Peru: the Cajamarca Carnival.
Every year during February, inhabitants of the neighbourhoods of Cajamarca, towns, villages and the remotest corners of the region, gather in the city to celebrate the customs and culture that characterise them. Through parades, costumes known as "coplas" made by themselves and typical dances, they display the cultural baggage inherited for generations, and that is kept alive in the carnival which becomes of historical importance.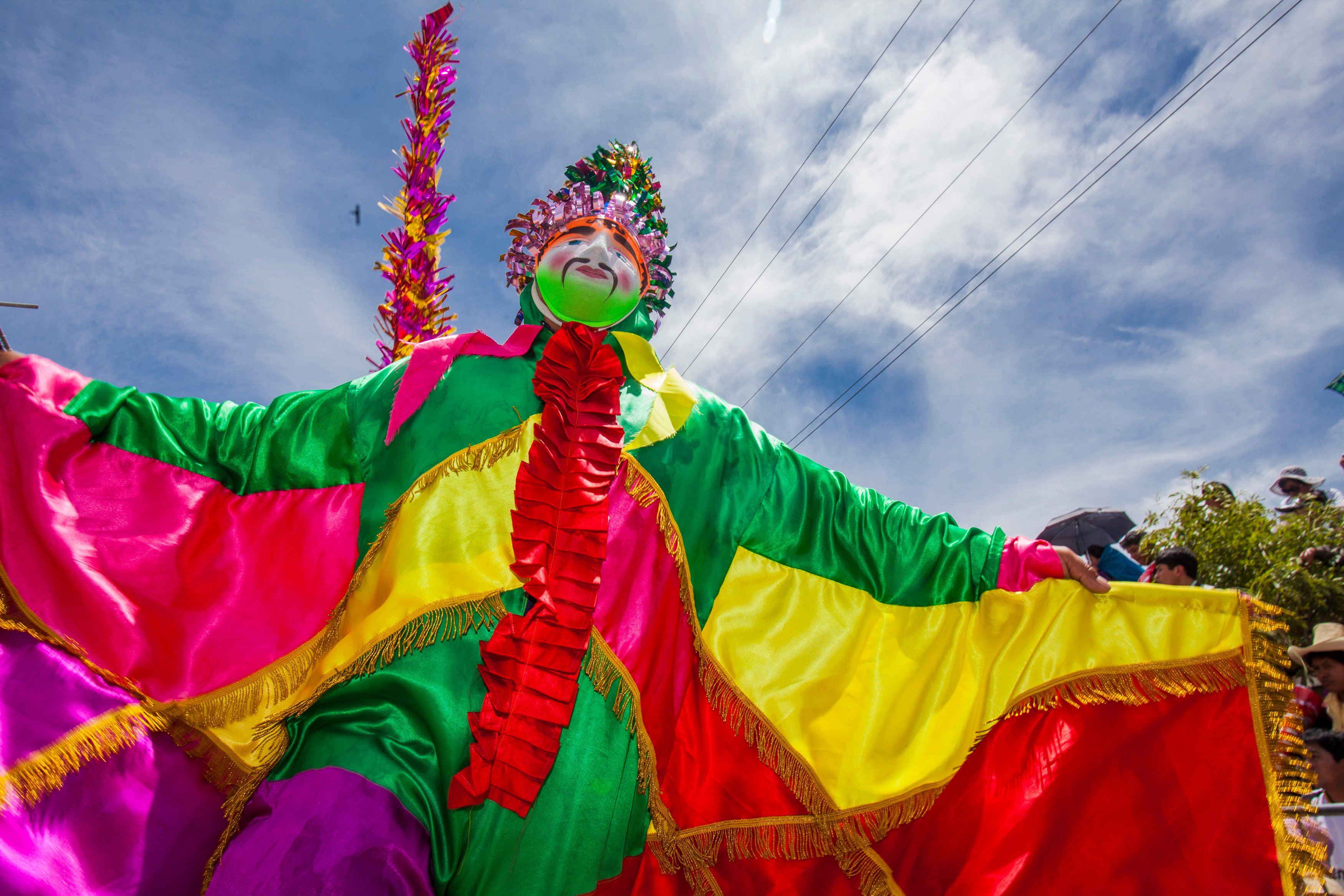 The celebration brings with it a series of traditional elements that are part of the carnival throughout each day. Among them is the Ño Carnavalon, the main character that leads the festival, whose entrance to the city represents the beginning of the celebrations. He is followed by the Clone, a figure covered in eye-catching clothing and the members of the parade dressed in colourful attire. Also, the streets are filled with colour as the paint party is celebrated while enjoying the music and drinking "cañazo" or "chicha de jora".
Today, Cajamarca is considered the Capital of the Peruvian Carnival and the event has established itself as the most significant festival of colours, tradition and dance in Peru, attracting thousands of visitors from different regions of the country and abroad who arrive to join and celebrate these days as locals.
Photography: Marco Garro / Promperu